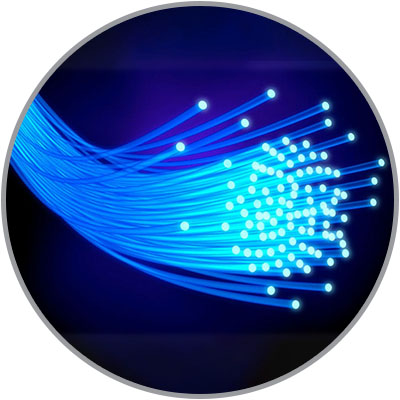 The Highway Department completed site preparation work in early November 2020 for the placement of the Network Hut and the backup generator.
The Hut will contain all of the electronic brains for controlling the fiber optic network and was delivered, together with the backup generator, on Monday, November 23, 2020.
The propane tank for the back up generator was installed on 12/16/2020 and connected on 1/8/2021.
National Grid installed a utility pole and connecting wires to provide electric service to the hut on 12/21/2020.  Electricity has been connected to the hut and generator as of 12/31/2020.
A live generator fail over test was successfully conducted and settings for failover testing have been completed.
A grounding halo was installed around the exterior of the hut to prevent damage from electrical strikes on 05/11/2021.
Fiber optic cable has been brought into hut through the underground vault for the distribution network connection in July 2021.
Fiber optic cable connecting the hut to the MBI middle mile was  completed on 7/13/2021.
As of 7/23/2021 all Network electronics have been installed, tested & provisioned and are ready for splicing, testing & certification of the fiber optic network.
As of 3/14/2022 all fiber connections to FSA1, FSA2 & FSA3 have been spliced, connected, tested, certified & provisioned in the fiber optic hut.
As of 4/19.2022 a secondary failover circuit was was installed, connected and tested.  This provides a complete diverse secondary path in case of losing the primary path do to accidents or emergency.
As of 6/1/2022 Goshen added a second Gigabit of bandwidth as the number of users continues to grow and the individual usage per premise increases.
Updates will be posted as necessary.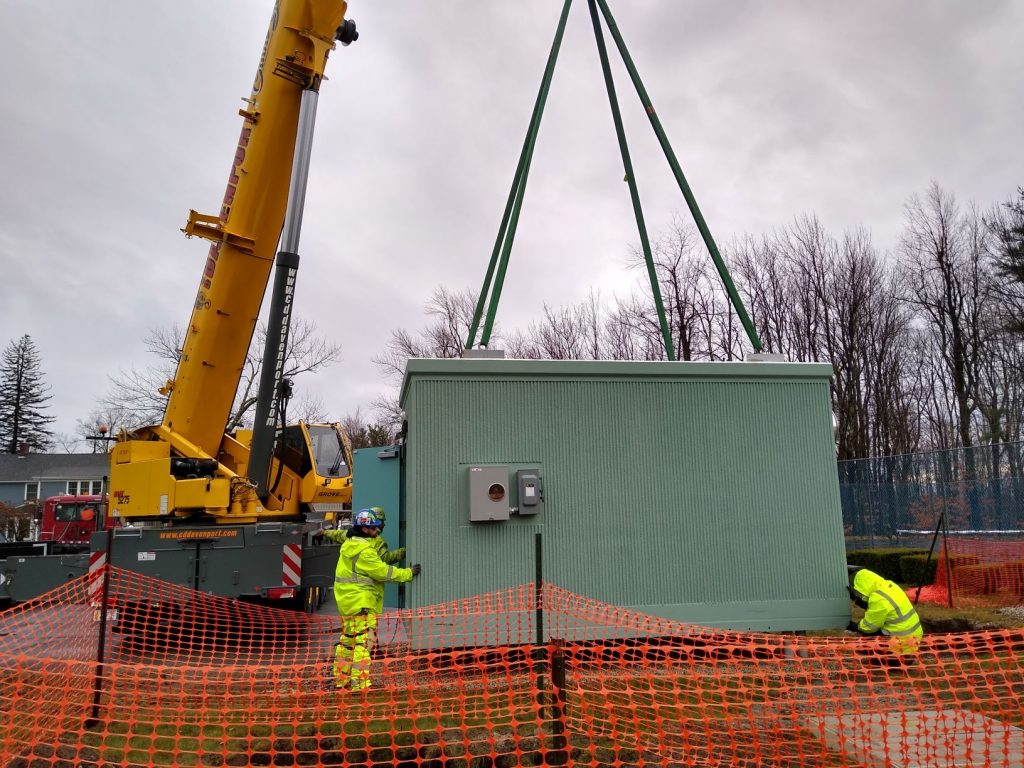 ---
ADDITIONAL USEFUL INFORMATION  & LINKS CAN BE FOUND BELOW
---
The Whip City Fiber site also has FAQs with information on the topics below at Whip City Fiber Goshen FAQs.
Signing Up
Goshen Installation Costs [with a link to the "Detailed Drop Policy"  in item 1 of this section]
Other Costs
General Information
Information on email, phone, streaming and television
Connection speeds
Equipment
Phone Service (VOIP)
Technical Information
Customer Installations
Security
Outages
Suspend or Cancel Service
Click here for information on Streaming TV & movies over the internet & Streaming Services.
Click here for the Whip City Fiber Help Center which has information on the topics below:
Troubleshooting your internet & router wireless network connection
What to know if there is an outage
How to access your customer portal
How can I get the best speeds from Whip City Fiber
How to customize and utilize your OOMA premier VOIP phone (if you signed up for VOIP phone service)
Click here for Whip City Fiber Customer Service & Technical Support contact information.
A terms and conditions document can be found at Goshen Whip City FIber Terms and Conditions.
For a complete list of current (late 2020 & beyond) project updates click on High Speed Internet postings in Town News & Announcements.
Additionally you can go to the High Speed Internet project page.
For a glossary of terms used go to  Goshen MLP High Speed Internet Glossary.
---