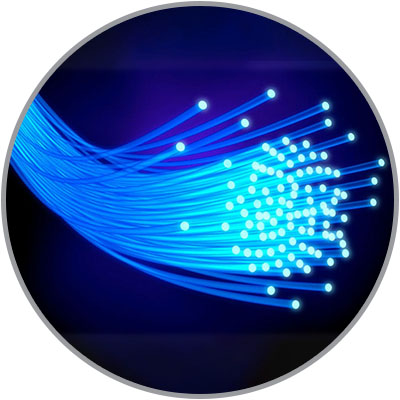 Weekly postings indicating which roads are being worked on will be updated on this page in reverse chronological order with additional information as it becomes available.  Note that all construction is weather dependent.
---
Week of March 1-5, 2021:  TriWire crews pull fiber and lash to the wire cable strand put up the previous week on West Street and Fuller Road.
Week of February 22-26, 2021:  TriWire crews attach wire cable strand to utility company poles on West Street and Fuller Road.
---
What is the Distribution Network?
The distribution network consists of all the existing utility poles that are on both public and private roads in Goshen.  The distribution network will connect back to the Network Hut and to the backbone, which is the main transmission line.  It does NOT include any of the service drops which will connect the distribution network to customer premises.  Service drops, or customer installs, are scheduled after sections of the distribution network are completed.
The distribution network is built out and completed in several phases:
 Wire cable strand is strung from pole to pole
 Fiber optic cable is  lashed to the wire cable strand for support and resilience in the face of storms and windfall
Network extensions are installed at locations, off road, that do not meet the 170 foot minimum distance requirement between poles
 Splice cases are installed and splicing is done anywhere fiber needs to be joined together
Multi service terminals (MSTs) are installed, where needed, to allow multiple premises to be connected from one location
Testing and verification of fiber connections to the hut are done to be sure connections are working correctly
---
Further updates to this post will  be made as new developments occur.
For a complete list of current (late 2020 & beyond) project updates click on Broadband postings in Town News & Announcements.
Additionally you can go to the Broadband High Speed Internet project page.
---