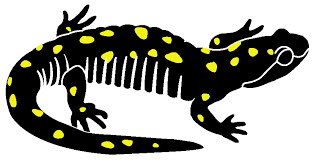 Hilltown Land Trust is partnering with the Wild & Scenic Westfield River Committee to offer our annual Vernal Pool Plunge!  This two-day, in-person training event is open to anyone interested in learning about the ecology of and becoming advocates for vernal pools in Western Massachusetts, including how to certify vernal pools.  Click on the link below for the full description of the two day training event on Saturdays April 16 & 23, 2022.
Vernal Pool Plunge 2022 Training Event
Spring is the time of year vernal pools are visible and provide essential breeding habitat for many amphibian and invertebrate species.  Click on the link to see the video by local Naturalist, Field Ecologist, Author and Photographer, Charley Eiseman.  This video gives a glimpse into the amazing life forms that exist and need our protection.
For more information, contact Pat Morey, member of Goshen's Open Space Committee and Vernal Pond Representative, at pmorey49@gmail.com.