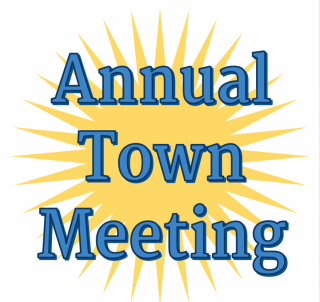 The Annual Town Meeting will be held on Saturday, May 20, 2023 at 9:30 a.m. in the John James Memorial Town Hall.
Click here to view, download or print the Annual Town Meeting Warrant 2023-05-20.   You may also find the warrant on the Select Board page in the "Select Board Documents" section.
Click on this link to view, print, or download the Finance Committee Report & Budget Recommendations For The Annual Town Meeting May 20, 2023.  You may also find the Finance Committee Report in the documents section on the Finance Committee page.
Copies of the Finance Committee Report will be available in at the Town Offices on Monday, May 15, 2023.