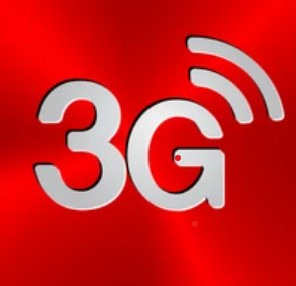 All 3G devices will lose cellular service in 2022 as service providers begin to turn off their 3G networks in the United States.
Why is this happening?
3G network technology has been around in the United States for two decades.  The first 3G network in the US was launched in 2002.  4G has been around since 2010.  In 2019, carriers started slowly rolling out 5G networks.  Now, companies focus their resources on building out newer networks, while saving money on maintaining or eliminating the older networks.
All the major cellphone carriers will shut down their older 3G networks in 2022.  Currently the shutdown schedule is as follows.  The dates below are for completing their 3G network shutdown.  Carriers may begin retiring parts of their networks sooner.  For more information and updated timeframes visit:  FCC 3G cellular networks information
Sprint's 3G: Jan. 1, 2022
AT&T's 3G: Feb. 22, 2022
Sprint's LTE: June 30, 2022
T-Mobile's 2G and 3G: July 1, 2022
Verizon's 3G: Dec. 31, 2022
If you have a third party provider such as Consumer Cellular, Cricket, Boost, Straight Talk, etc. (there are many such providers) they don't have their own network and generally rely on one of the carriers above to provide for their connections.  In these cases the 3G service would go away based on which major carrier the secondary provider uses.  For example: Consumer Cellular uses AT&T so their 3G device connectivity would end on February 22, 2022.
What happens to 3G phones after that date?
Your phone will no longer be able to make phone calls.  Apps and websites will not work over a cellular connection.  You will not be able to dial 911.  The phone will still be able to work over an in home WiFi connection, for certain tasks, if you have set your phone up to connect to your WiFi network.
How do I know if I have a 3G device?
Carriers say they've been alerting customers who are on older phones that services are ending by sending a combination of texts, letters, phone calls and emails.  If you have a service plan and have not heard from your carrier, log into your account to double check.  If you're unsure, or wondering about an old device, call you service provider to verify whether or not you have a 3G device.
Will it affect devices other than phones?
Yes:  E-readers like the Kindle with 3G; life-alert alarms; portable Internet hotspots; kid's wearables; alarm systems; personal alarm devices; alcohol monitoring devices and various other Internet-of-things devices (smart home devices such as a refrigerator, security system, doorbell or video system), that may rely on 3G.  There are also non-consumer products like systems used by the trucking industry and school bus dispatchers.  If you have any kind of home security system or medical alert devices, like the kind that can call for help if you fall, call that company to make sure it is still supported and not using 3G.