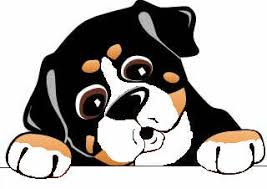 The Rabies Clinic, originally scheduled for March 28th, has been cancelled.
We realize many town residents were waiting to renew dog licenses until their dogs received a rabies vaccine at this clinic. While our town bylaws state that Goshen dogs must be licensed by March 31st, the late fee of $25 per dog does not go into effect until June 1st. This grace period should give everyone time to make appointments with their veterinarians to get their dogs vaccinated.
As town offices are closed to the public, you may renew your dog's license(s) by mailing the following:
Completed Goshen Dog License Form
 Current rabies certificate indicating that the dog is spayed or neutered (if that's the case)
 Check made payable to: Town of Goshen ($5 per spayed or neutered dog; $10 per intact dog)
 A stamped, self-addressed envelope (2 stamps for multiple licenses)
to: Town Clerk, 40 Main St. Goshen, MA 01032
Please contact Town Clerk Kristen Estelle with any questions or concerns: clerk@goshen-ma.us, 413-268-8236 x107.