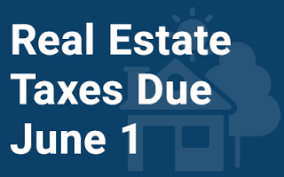 Under "An Act to Address Challenges Faced by Municipalities and State Authorities Resulting From COVID-19," Chapter 53 of the Acts of 2020, the Town of Goshen has adopted a local option to extend due dates for real and personal property tax payments to June 1, 2020.
The due date of your real and personal property tax bill has been extended to June 1, 2020.  June 1, 2020 is the new due date even if the due date for payment on your  previously mailed tax bill is May 1, 2020.
If the municipal offices are closed on the June 1, 2020 extended due date for tax payments, as a result of the outbreak of the 2019 novel coronavirus or the declaration of a state of emergency issued by the governor on March 10, 2020, the due dates for tax payments  are not extended – they will be due on the dates noted above even if the municipal offices are closed. (See section 10(b) of the Act.)
During the COVID-19 emergency, the Collector Office is closed to the public.  However, there are several optional payment methods available:
 Mail checks to:  Town Collector, Town of Goshen 42 Main Street, Goshen, MA 01032
 To pay your bill electronically follow the instructions at:  https://www.goshen-ma.us/departments/tax-collector/
 Drop payments off in the drop box at the Town Offices, 40 Main Street.  The drop box is located to the right of the front door.
If you have any questions regarding payments, please email the Collector's Office at collector@goshen-ma.us or 413-268-8236 ext. 106 and leave a voicemail.