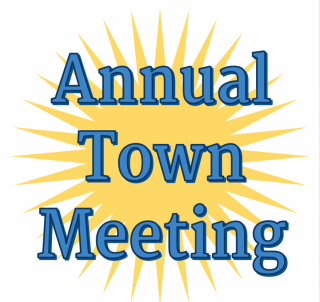 The Annual Town Meeting will be held on Saturday, July 25th at 9:30 a.m.  This is a critical meeting  with important budget issues including our first override request in 30 years.  Click on the  Annual Town Meeting Warrant 2020-07-25 to view download or print it.   You may also go to the Select Board page and open the document there.  A paper warrant is also posted at the Town Office, Post Office and General Store.
A Finance Committee informational presentation with questions & answers will be held on Thursday, July 23rd at 6:30 p.m.  Click on this link to see the Finance Committee Report & Recommendations presented at the Annual Town Meeting on July 25, 2020 or the Finance Committee Chair Article 4 introduction presented at the Annual Town Meeting on July 25, 2020.  To email questions to the Finance Committee about their Report, the budget, and the override click on this link:  Finance Committee Annual Town Meeting July 2020 – Questions & Answers.
Both the Annual Town Meeting and the Finance Committee informational presentation will be held under a tent behind the town offices.  All attendees will be required to wear a mask, or other face covering, and use hand sanitizer before entering in order to protect the health of all in attendance.